Pickwick
Jewellers & Pawnbrokers
Business to Business

Loan Offer
Pickwick Jewellers and Pawnbrokers is delighted to announce it's new Business-to-Business loan offer.
Raise the finance your business needs
The truth is that since 2008, there has been a sharp decline in bank lending to small businesses. This creates a huge financial difficulty for thousands of small to medium sized companies – the vast majority of which are soundly profitable businesses, but who from time to time simply suffer from short-term cashflow problems.

If you are a Limited Company, Partnership, Sole Trader or Self Employed and have a business you own or run – then Pickwick could be your solution.

Our Business-to-Business offer gives you absolute flexibility to borrow in cash or by electronically transferred funds – available within minutes of coming in to your local store and if it suits you, an appointment can be made so you even know the exact time we will see you. We are a viable solution to bank lending, as even where they are willing to lend – the time delay and long-winded application and approval process often means that by the time you get a 'Yes' – it's too late to fully help your business. We give you an instant loan decision and immediate advance of the agreed loan sum.

Visit us in-store or call our dedicated
Business-to-Business loan line on - 01322 319525.
Once approved
your cash loan
is
instant
You can secure a business loan on any type of security that you are able to deposit with us. Please call us to discuss.
Borrowing from Pickwick Jewellers and Pawnbrokers
is clear and straightforward
| | |
| --- | --- |
| 1 | Contact one of our stores or call our dedicated Business-to-Business loan line on (01322) 319 524. Have available an item of jewellery, watch or other item of value as security and agree your loan amount |
| 2 | Sign your loan agreement |
| 3 | Receive your cash - or have the funds wired directly to your bank account (available within 2 hours) |
| 4 | Repay anytime you want within 7 months and collect your goods |
What items can I use as security?
We will lend against anything that has a value! Typical items are listed below.
Jewellery
Gold
Diamonds
Watches
Designer Goods
Art
Antiques
....And more! - We will consider a loan on any goods - just call to discuss.
Identification Requirements
To help protect our customers and guard against theft and fraud we need to establish and verify your identity and address.
Read More
What will the loan cost me?
We offer 7 month cash loans secured against items of value. Please note you can redeem your item at any time from day 1 to month 7. Take a look below at our Representative Example. Sums from £5 to £50,000 available.
Representative Example
Amount of credit
Period
Total amount payable

Monthly Interest Rate
£300
7 months
£510.00
10%
Representative 148.3% APR
Most of our loans tend to be fairly small sums for short periods of time (though we can make loans up to £50,000). You can repay your loan at any time during the term - the shorter time you have the loan the cheaper it is for you. For example, if you borrow £100 for 5 weeks at 10% monthly interest you will repay just £115.02. (APR 148.3%).
Other Example £5,000


Amount of credit
Period
Total amount payable
Monthly Interest Rate
£5,000
5 weeks
£5,484.38
(APR 82.4%)
6%
£5,000
15 weeks
£6,156.37
(APR 82.4%)
6%
Other Example £10,000


Amount of credit
Period
Total amount payable
Monthly Interest Rate
£10,000
5 weeks

£10,822.91

(APR 67.2%)
5%
£10,000
15 weeks
£11,947.42
(APR 67.2%)
5%
Key facts
| | |
| --- | --- |
| 1 | Business Pawnbroking loans up to £50,000 |
| 2 | All loans available for up to 7 months |
| 3 | All loans are renewable (but we would encourage you to repay at least 10% of your loan at the same time where you are able to) |
| 4 | Property never becomes Pickwick's - if you choose not to repay, when the property is sold, you get any surplus on the sale |
Early Repayment
Please note however, early redemption will trigger your repayment amount being calculated by Early Settlement Regulations 2004.
Read More
Early Repayment
You have the right to repay what you owe under this agreement early, either in full or in part. To do so you must give notice to the pawnbroker, orally or in writing, to the contact details given above and make the payment within 28 days of the notice or on or before any later date specified in the notice. The loan is for the period set out above but it can be repaid early in whole or part in which case the amount repayable (for early repayment in full) or the amount outstanding (for early repayment in part) will be calculated in accordance with any rebate due under the Consumer Credit (Early Settlement) Regulations 2004.

However, if the amount you repay early, in whole or in part, exceeds £8,000 in a single payment or a number of payments over a 12 month period, the pawnbroker may be entitled to compensation under section 95A of the Consumer Credit Act 1974 equal to the costs incurred provided that these are fair, objectively justified and do not exceed the total amount of interest you would have paid under the agreement from the date you make the payment to the date fixed under the agreement for discharge of the indebtedness.
×
Come in and try us
- whether you want to buy, sell or borrow, Pickwick Jewellers and Pawnbrokers is at your service!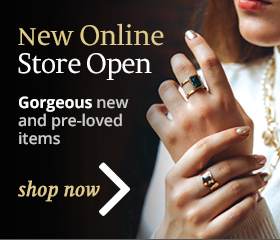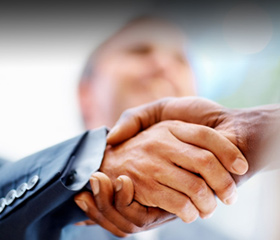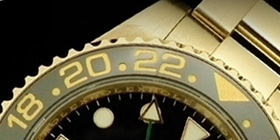 Our Services
I.D. Requirements
1
Recent proof of your address (such as a utility bill, bank statement, Government issued letter etc.) and a bank card, or current photographic ID such as Passport, Driving Licence, Freedom Pass etc. Where possible please provide both proof of address and photographic ID.
2
Please bring orginals (as photocopies cannot be accepted)
In-store Security Booth
To ensure that your transaction is dealt with total discretion and confidentiality Pickwick Pawnbrokers have secure privacy booths.
Instant business cash loans
secured against jewellery, watches and other items of value up to £50,000 available for up to 7 months.